Happy Monday! I can't believe the weekend is over already. The last couple of days have been super busy for me. Friday my Mom and I made our last trip of the year down to the States, and of course it wouldn't be complete without a trip to Fairhaven. We went to a little cafe for breakfast there, and I had the best french toast ever. The fruit it came with was equally as delicious, but the presentation was so pretty I didn't want to eat it in fear of ruining it. Don't worry though, I managed to get past it and polish it all off.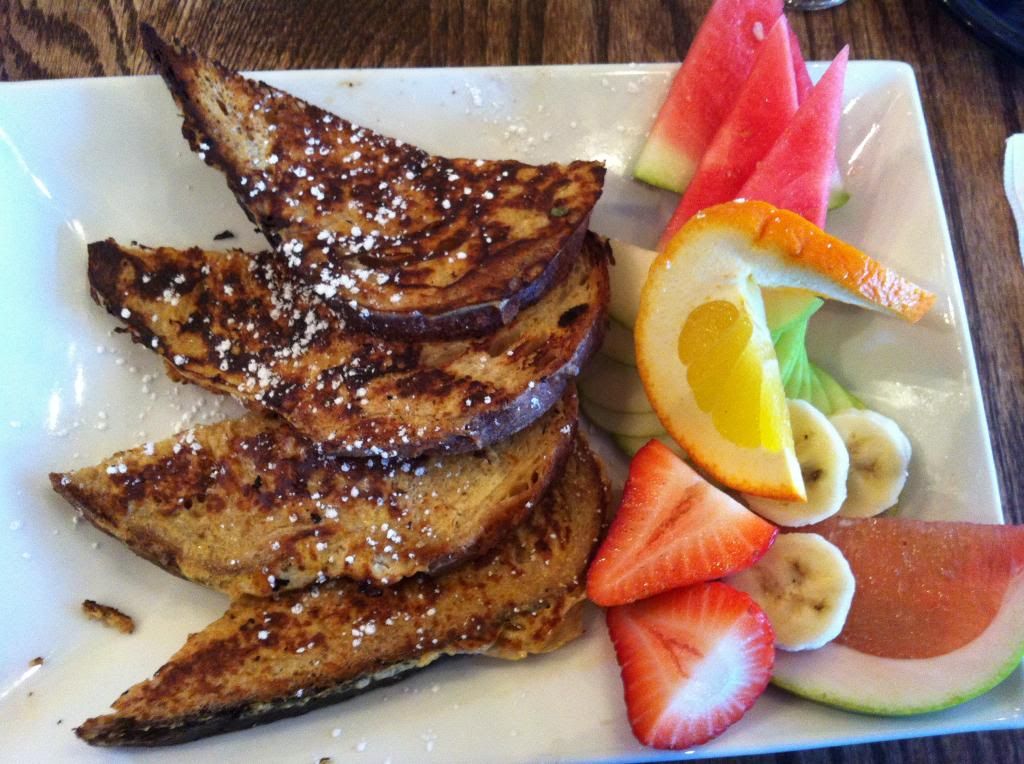 After a full day of shopping, I was tired and ready for a nap by the time we got home. Friday's are always Adam and I's date night though, and we were planning on doing dinner and a movie. I somehow convinced him to skip the movie and just do dinner instead. When he came to pick me off, he dropped off a bottle of red wine from work. Now I'm usually a white-wine drinker, so I gladly gave the bottle to my dad with no hesitation. But then I looked at the label and saw it was blackberry wine, so I had to give it a try. It may now be my new favourite wine, and I may have had 2 glasses before going out for dinner.
We went to a local restaurant called the Frogstone Grill, which is one of my favourites. It was quite busy, so it took a little longer than usual to get our meals, but that was fine by me. Adam and I happily sipped our Caesars and caught up on each others weeks while we waited.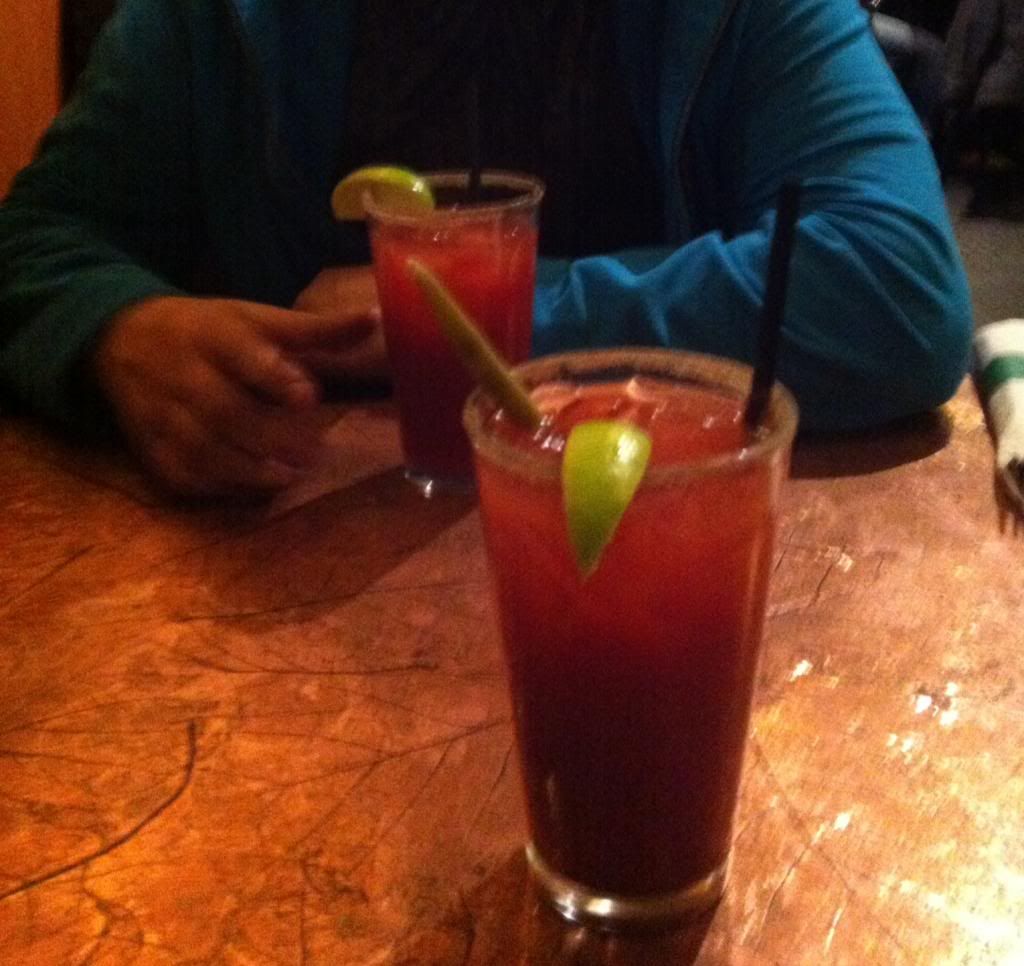 Saturday morning I woke up early to get a run in before things got crazy busy. I did 5 miles before hurrying home to get ready. I had a couple more things that needed to be picked up for Christmas presents, and I wanted to get in and out of the stores early before it got too crazy. Adam took me to Ikea, and even though I knew exactly what I needed to get, a trip to Ikea is never complete without visiting the showrooms and trying out every couch.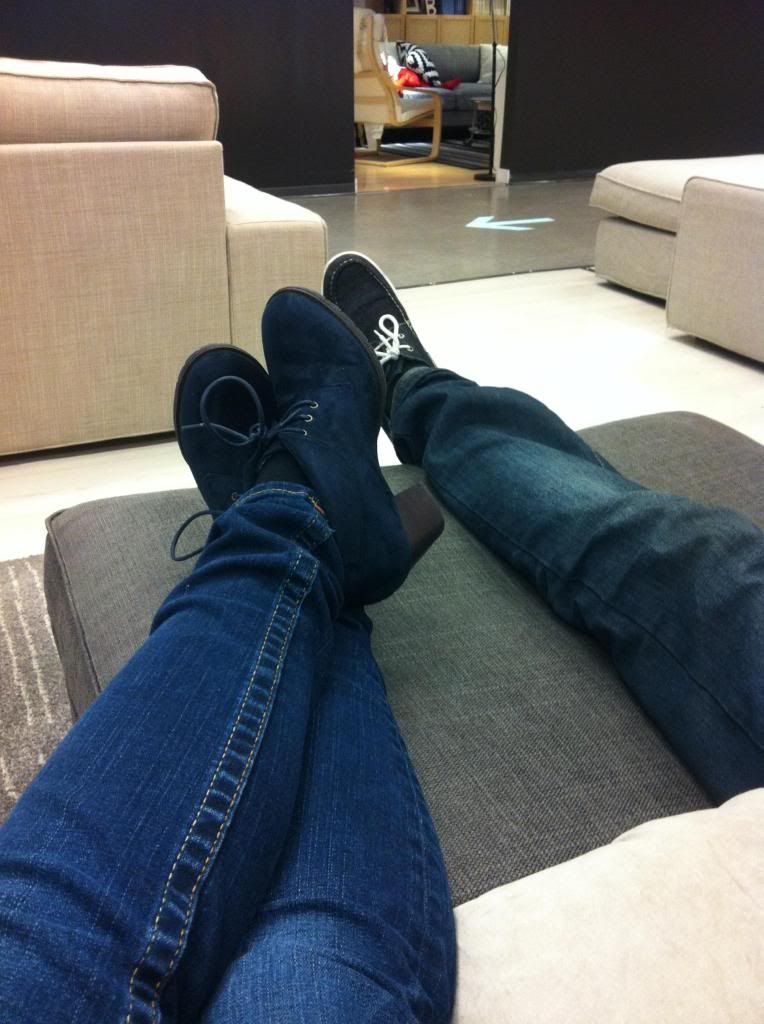 Side note: New booties from Francesca's that I'm in LOVE with. Navy & a chunky wood heel, does it get any better?
I'm officially done all my Christmas shopping now (except for a few things for myself of course), and since I had picked up all the items for the gift baskets I was making, I was super anxious to put them together. So I spent my Saturday night doing that, I think they turned out pretty good for my first try!
Sunday was a complete day of relaxation for Adam and I. We had a Home Alone marathon, and finally put up our Christmas tree at his house! I haven't really been feeling the Christmas decorating this year, but putting up the tree was exactly the little push I needed to get into it. Hopefully I'll have my house all decorated by the end of tomorrow.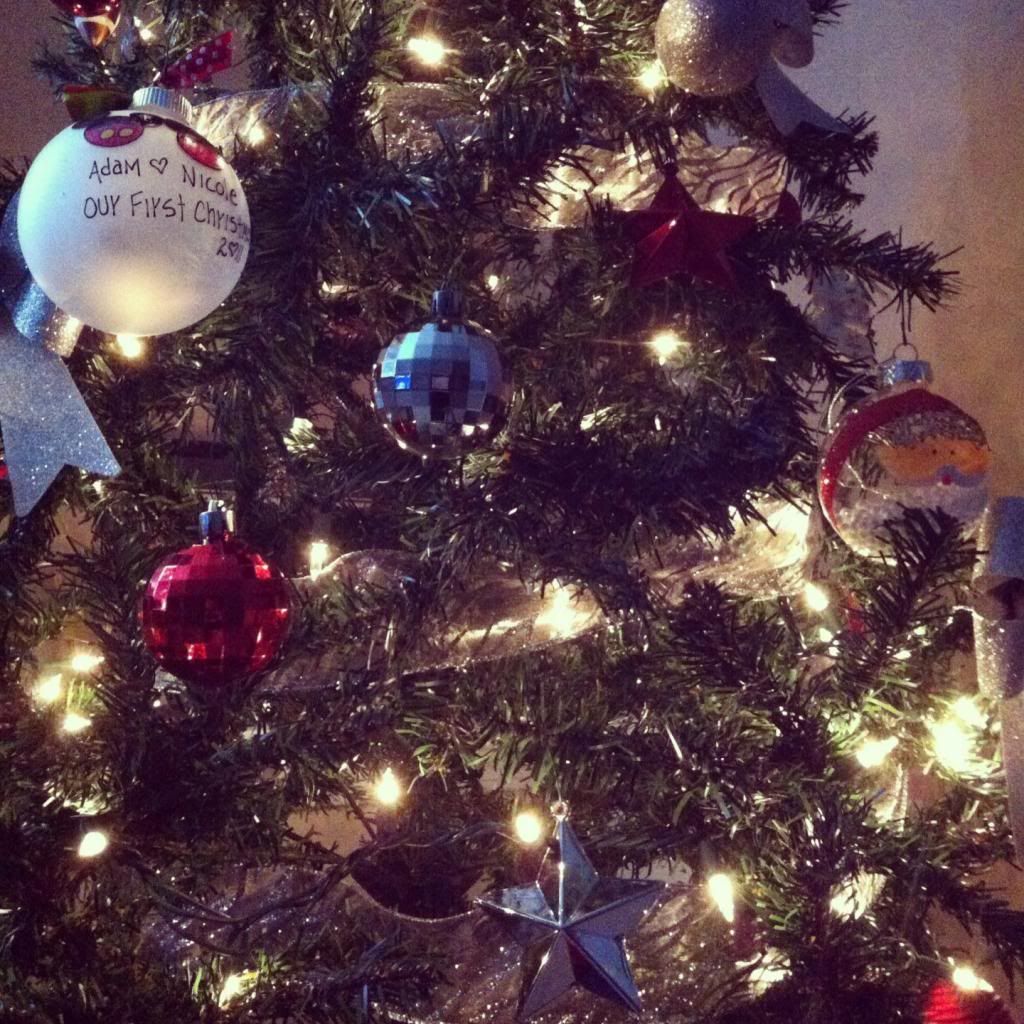 This morning I woke up and was ready to jump out of bed and head out for my run. Luckily I looked out the window first, because that snowfall they were expecting on the weekend? Well it decided to show up.
Of course it just started when I took this picture, but more has piled up since then. I'm hoping it'll turn to rain by this afternoon and wash away. Wishful thinking huh? Until then it looks like the stationary bike and I are going to become good friends since I'm to wimpy to even attempt running in snow.
This is my last week of school, and I can't wait to officially be on Christmas break. I've only got 1 final exam and 1 paper standing in my way, so off to study my brains out I go!